2017年に衝撃的なデビューを飾ったIN FOR THE KILLのデビュー・アルバム、「IN FOR THE KILL」のヨーロッパ盤、本日発売!!
ドイツのREAPER ENTERTAINMENT EUROPEよりボーナス・トラック2曲(Live)を追加収録して発売!
このリリースを機に海外でも彼らの動きが活発になるかと思いますので、引き続きバンドの応援を宜しくお願いいたします!
尚、SPIRITUAL BEAST ONLINE SHOPではヨーロッパ盤の取り扱いを行います。詳細は予約開始日決定後にお知らせさせていただきます。
English is below>>
IN FOR THE KILL comment:
Hello guys in Europe!
Our first album "IN FOR THE KILL", check it out!!
We want you to know that Japanese bands play tough and strong metal sounds.
And our really dream is to play in your country!
We believe that our songs reach your soul.
Let's drink together in your country someday!!
Kanpai!
IN FOR THE KILL from Japan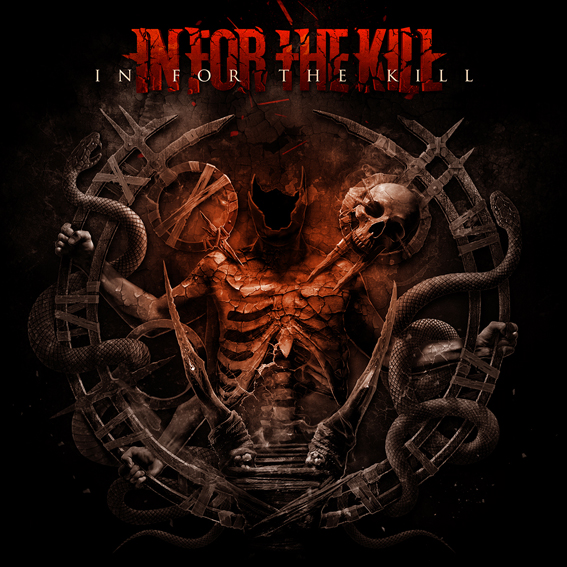 Out: 04.10.2019
https://www.reapermusic.de/
CD (Jewelcase): REAPER 018 – 4046661631128 – Pricecode: C13
Pre Oder: http://www.reapermusic.de/in-for-the-kill-in-for-the-kill
Track List:
01. Chaos
02. Serpent From Hell
03. Berserk Song
04. Buried Alive
05. I Am A Stranger
06. Asphalt Mountain
07. Spit Out The Bait
08. War Comes
09. Born To Be A Killer
10. Nucleus
11. In For The Kill
Europe Bonus Tracks:
12. Serpent From Hell (Live)
13. I am a Stranger (Live)
Produced by Fuyuhiko Inui and Akira Sugiuchi
Co-produced by In For The Kill
Mixed by Fuyuhiko Inui
Mastered by Takahiro Hashimoto (g/ INHALE)
Artwork by Nurgeslag (Rotting Christ, Batushka, Balfor, Nordwitch, etc.)
Line-Up:
Takenori Inamoto (Vocals)
Tomohiro Suzuki (Bass)
Toru Watanabe (Drums)
Ryosuke Ichikawa (Guitars)
Discography:
2014 Demos 2014 (Demo)
2017 In For The Kill
Websites:
https://www.iftkjp.com/
https://www.facebook.com/inforthekilljapan/